Written by | DATE_FORMAT_LC3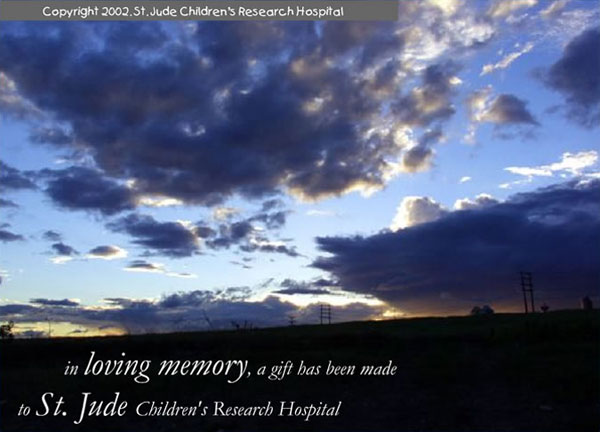 A gift has been made in loving memory.
St. Jude will continue its mission to find cures and save children because of this generous gift.
For Nicky, with love from Minty, xxxooo
This message was sent to me tonight from Minty ... (Minty's Momma) ... she lost her fight to the same disease Baby Nicholas is fighting a day after her first birthday ... I came home to this donation tonight and one other from Kelly Hale ... thank you so much ... tonight was horribly difficult .... we went to Kendal's viewing ....I couldn't stay .. in fact it is the first time I have been honestly pissed off ... why are these children suffering ... while I know 2 others on hospice I am just flat out upset tonight .... why the suffering - God if you want them, they are yours to take - but why the months of suffering I have witnessed with so many ... I am sad, mad and confused tonight .... I just wish God would direct me to make a mark ...make a difference .... He skilled me to ... help me to Lord...